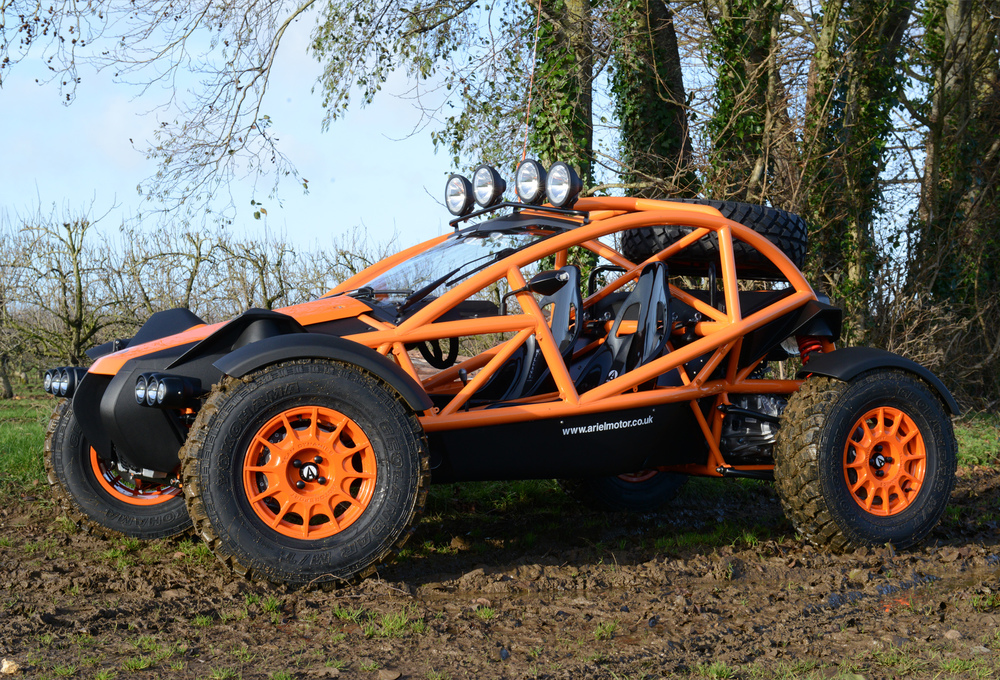 The Ariel Nomad is the latest offering from Ariel and like the Atom it is in a class by itself with unparalleled performance. So what is the Nomad? By Merriam-Webster definition a Nomad is "an individual who roams about" and this is exactly the experience that Ariel is providing to its customers. The Nomad is a go anywhere vehicle that allows its owner to cruise pastures as well as roads.
The Ariel Nomad is manufactured in the United States exclusively by TMI AutoTech, Inc. with the same thought in design, the same attention to detail, and the same grin on your face as the Ariel Atom...but with different scenery and a whole new meaning to having fun on four wheels. The Ariel Nomad is beautifully designed, purposeful, and strong. Everything for a reason, nothing extra...it is the essence of its name. Moving from city to forest to mountain trail or desert; calling each just as equally "home".
If you are looking for a unique, go anywhere, rugged urban assault vehicle that can deliver you downtown for dinner in style and then blaze down the road less traveled away from civilization….then you are ready to experience the Ariel Nomad.
The US Ariel Nomads will be built in the US and be supported by the US manufacturer and ACE Performance, the authorized North East dealer.
Currently there are 2 well equipped models of the Ariel Nomad being offered in the US. The Nomad Sport(From $78,200) is designed to spend the majority of its time on roads of any surface type. The Nomad Tactical (From $90,450) is designed for those customers that want to make their own roads as it is equipped with under panel guards, off road lights and a winch to get you through the most difficult terrain.
Be sure to check out detailed images courtesy of Shoot for Details over at Hooniverse.com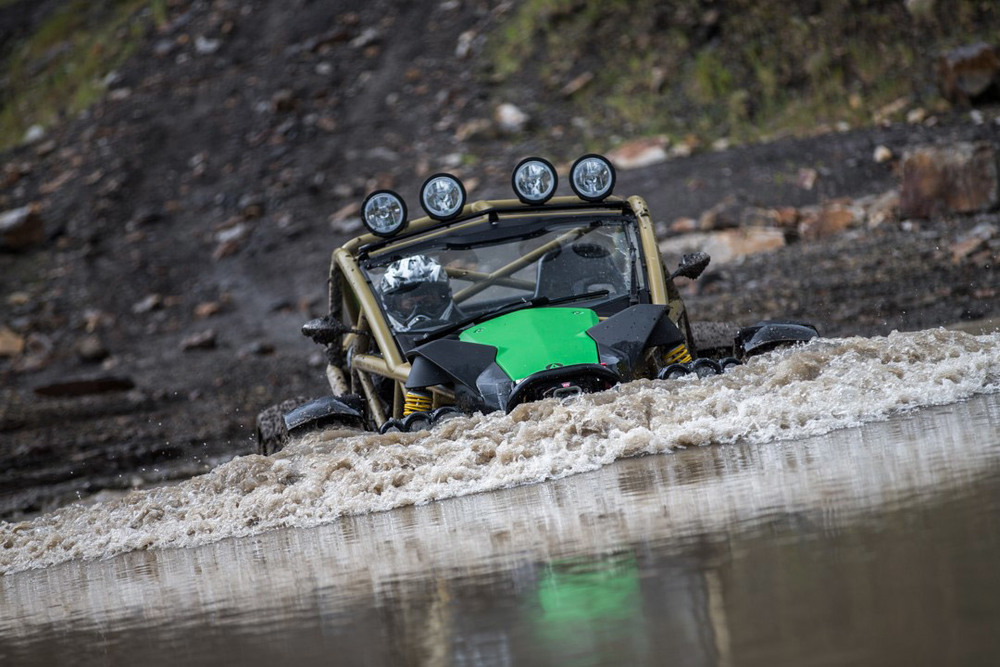 Save