OBP Motorsport has a wide range of race car pedal boxes that are suitable for universal or car specific uses. All pedal boxes have bias controlled front to rear braking which allows the driver to have more control over the cars braking which will ultimately result in faster lap times.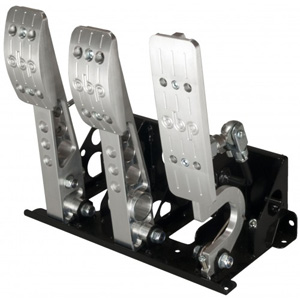 For example, the Pro-Race range is a universal pedal solution suitable for most race applications. Some major upgrades to the Pro-Race series have been made. The pedal pivot points have been redesigned to deliver smooth operation and eliminate any side to side movement. Extra Mounting point have been added plus additional strength to the body and pedals. The new V2 upgrade see's the mild steel pedal replaced with billet aluminium pedals. This means that there is a massive improvement to the strength without compromising the weight of the pedal box.
There are no products listed under this category.